CASGRAIN THEATRE, November 9 at 7:30 p.m.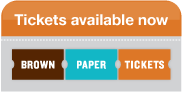 FREE ADMISSION
You are invited to a special screening of a feature film documentary that premiered on the 40th anniversary of Nunavik's land claim. A story about the events that led to the signing of Canada's first modern day land claims agreement.
Please note that the screening will be followed by a panel session with very special guests.
"NAPAGUNNAQULLUSI – So That You Can Stand" is a David-versus-Goliath tale, seen with Inuit eyes, of the tense negotiations that led to the signing of the James Bay Northern Quebec Agreement in November 1975. It's the story of a small band of young aboriginal people, fighting a rearguard battle against an all-powerful government-corporate behemoth, determined to usurp their rights, their land and the Inuit way of life.
When Robert Bourassa, the Prime Minister of Quebec, announced his plan of "Power from the North" in 1971, "Nouveau-Québec" was a neglected territory of four thousand Inuit with few links to the rest of Québec and its people. No land claims had yet been settled in Canada, and it didn't occur to the government to even advise the Inuit or the James Bay Cree of their giant scheme.
While Hydro-Québec raised capital on Wall Street and marshaled an army of workers and equipment, the Inuit elected community representatives, most of whom were barely twenty years old. These young Inuit were without resources, money or communication tools and without knowledge of the southern system to defend their land and their rights. Against all odds, they managed to negotiate and sign the first land claim agreement within two years. This led to the inclusion of the Native rights in the Canadian Constitution in 1982.
Guest speakers:
Bernard Lajoie
Executive Producer
Vice President – Studio Pascal Blais
Ole Gjerstad
Director
William Tagoona
Executive Producer
Communications – Makivik
Former radio personality – CBC North